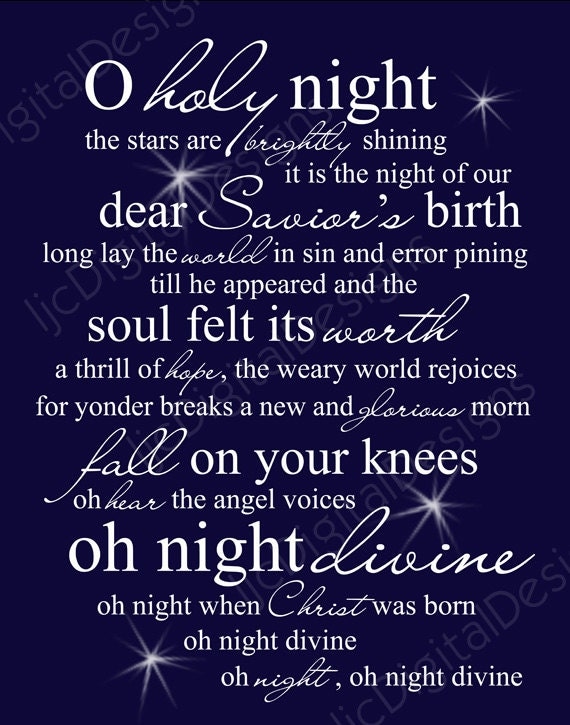 Add caption
O Holy Night has long been my favorite Christmas song. Singing those lyrics at the top of my lungs, I feel the angel choirs joining in.
Christmas is less than a week away. December and this holiday season is almost gone for another year. Once again, this year, it has been a different season. My parents are gone, Stu and his family live in another state, we've changed churches, and my heart and soul are finally beginning to grasp this need for genuine rest from much of what I have filled my life with for several years. When I allow Him, God is at work deep within.
I am officially on vacation at 5pm tonight until 8am on Monday, December 29th. Stu, Mattie, and Augy will be in Tuesday evening and leave after breakfast on Christmas morning. That means much of next week will be spent with just Mack and I at home. Different - yes, but I am ok with it this. I believe it is exactly what is supposed to happen this year. I want to go look at Christmas lights, shop without stress for a few remaining gifts, eat our favorite foods, savor being at home, and read!
I believe I am going to find moments to seek Jesus, contentment, and for my soul to find its worth.
May your Christmas be filled with great joy, moments filled with wonder, and an understanding of the gift of the birth of the Christ Child.